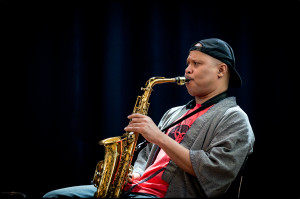 On May 12, 2017 at 8:00pm, Steve Coleman's Natal Eclipse will perform at the Walker Art Center – 725 Vineland Place, Minneapolis, MN 55403. This is a rare performance of this 8-piece ensemble in the USA.
Steve Coleman: alto sax
Roman Filiu: tenor sax
Rane Moore: clarinets
Kristin Lee: violin
Jonathan Finlayson: trumpet
Jen Shyu: voice
Matt Mitchell: piano
Greg Chudzik: bass
Click here for more information.
Please bookmark this page and check back with for frequent updates, or contact us at info1@m-base.org