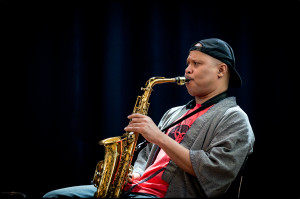 From May 8 through May 13 2018, Steve Coleman and Five Elements return to The Historic Village Vanguard at 178 7th Ave South in New York City for 6 nights of creative music.
After their successful 2015, 2016 and 2017 gigs at the Vanguard, for the week of May 8 2018, Steve's group will once again bring their unique approach to creative music to the historical nightclub.
Also please be on the lookout for our live recording, Steve Coleman and Five Elements: Live at the Village Vanguard (to be released around the time of this gig)
Click here for more information.
Please bookmark this page and check back with for frequent updates, or contact us at info1@m-base.org