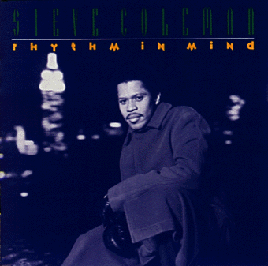 Exlporing the traditional link between recent and current structural developments in the 20th century creative black music.
Liner Notes
Almost all of the various strains or "dialects" of black music have a common bond or link which really represents one music. This element of the music is the most difficult to explain but has mostly to do with the way the juxtaposition of time, space, sound and pitch are perceived by people of African origin. Although these elements cannot be summed up in a single performance it is the objective of this recording to explore certain recent developments of structured rhythm in African American music.
This music was originally presented in a concert that was part of the bicentennial celebration of Carnegie Hall on April 27, 1991. Thanks goes out to George Wein and Bill Bragin who helped make that concert possible. The musicians participating in this recording have been carefully chosen because of the roles they have played in the past in the development of this music. Von Freeman, Tommy Flanagan, and Ed Blackwell are all veteran musicians who have each contributed a tremendous wealth of musical information to the tradition of creative black music. The other musicians were chosen because of their work with more recent developments of creative black music. This recording, through the collaboration of these musicians, is an attempt to communicate some understanding of the link between the various developments of creative black music. A special thanks to all the musicians for their participation in the creation of this music, enjoy.
Personnel
Steve Coleman (alto saxophone), Von Freeman (tenor saxophone), Kenny Wheeler (trumpet, flugelhorn), Kevin Eubanks (guitar), Tommy Flanagan (piano), Dave Holland (bass), Ed Blackwell (drums), Marvin "Smitty" Smith (drums) – Joe Marciano (recording and mix engineer), Recorded April 29, 1991 in Broolyn, NY
Track List
Slipped Again
Left Of Center
Sweet Dawn
Pass It On
Vet Blues
Zec
Afterthoughts
Download
Music available on the download page.