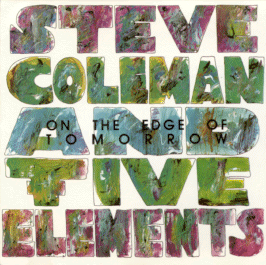 Personnel
Steve Coleman & 5 Elements: Steve Coleman (vocals, alto saxophone); Cassandra Wilson (vocals); Graham Haynes (trumpet); Geri Allen (synthesizer); Kelvyn Bell (guitar); Kevin Bruce Harris (bass, background vocals); Marvin "Smitty" Smith (percussion, drums, background vocals), Mark Johnson (drums, percussion). Recorded at Systems Two, Brooklyn, New York in January 1986.
Tracks List
Fire Revisited 4:53
Fat Lay Back 2:16
I'm Going Home 3:03
It Is Time 2:10)
(In Order To Form) A More Perfect Union 7:00
Little One I'll Miss You 4:37
T-T-Tim 1:58)
Metaphysical Phunktion 4:53
Nine To Five 1:44
Profile Man 2:58
Stone Bone (Can't Go Wrong) 6:45
Almost There 2:10
Change The Guard 6:01
Download
Music available on the download page.