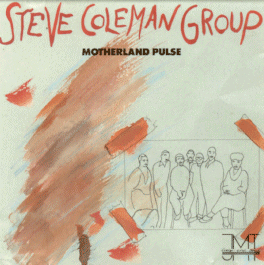 Personnel
The musicians on this recording are Steve Coleman (alto saxophone), Geri Allen (piano), Lonnie Plaxico (bass), Marvin "Smitty" Smith (drums and percussion), Graham Haynes (trumpet), Cassandra Wilson (vocals) and Mark Johnson (drums). Recorded at ARAS Studio, New York, New York in March 1985.
Tracks List
Irate Blues 04:20
Another Level 05:44
Cud Ba-Rith 04:59
Wights Waits For Weights 05:10
No Good Time Fairies 05:44
On This 05:08
The Glide Was In The Ride 03:59
Motherland Pulse 05:10
Download
Music available on the download page.