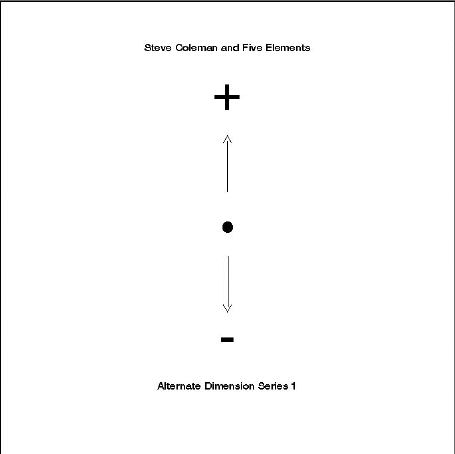 Liner Notes
This recording is the first in a series of recordings that explore alternative methods of creating and distributing music. These recordings are available free of charge to the public! They can be obtained either directly from the artist or downloaded from the www.m-base.com web site. Please feel free to copy this CD and give it to your friends! If an actual CD is desired then it may become possible in the very near future to send payment to the following address for shipping and handling and the CD can be mailed to you wherever you may be. In this case please send your exact mailing address and $5 (USA) or $7 (all other countries) in US dollars to the following address (please include your email address if you have one):
M-Base Concepts
PO Box 114
Allentown PA 18105-0114
More information about the music on this recording can be found at www.m-base.com
Personnel
On compositions 2, 3 & 6
STEVE COLEMAN alto saxophone
JONATHAN FINLAYSON trumpet
ANTHONY TIDD electric bass
REGGIE WASHINGTON acoustic bass
PEDRO MARTINEZ percussion
SEAN RICKMAN drums
YOSVANY TERRY clavé
On compositions 1, 4, 5, 7 & 8
STEVE COLEMAN Alto Saxophone
JONATHAN FINLAYSON Trumpet
REGG WASHINGTON Electric Bass
JAMES GENUS Acoustic Bass
PEDRO MARTINEZ Percussion
GENE LAKE Drums
YOSVANY TERRY Clavé
Track List
Common Law (9:00)
Cycle of Absolute Dominants (11:54)
Ascending Numeration (9:03)
Reflection Upon Two Worlds (9:12)
Octagonal Dance Abstract (11:22)
Ascending Numeration (alternate take) (8:57)
Common Law (alternate take 1) (4:20)
Common Law (alternate take 2) (4:50)
Download
Music available on the download page.
Credits
Recorded March 13-14, 2002 at Systems Two by Joe Marciano
Mastered March 15, 2002 at Systems Two by Michael Marciano